"These classes are the highlight of my week and I look forward to them with enthusiasm!"
Louise Gibler – Lytton Gardens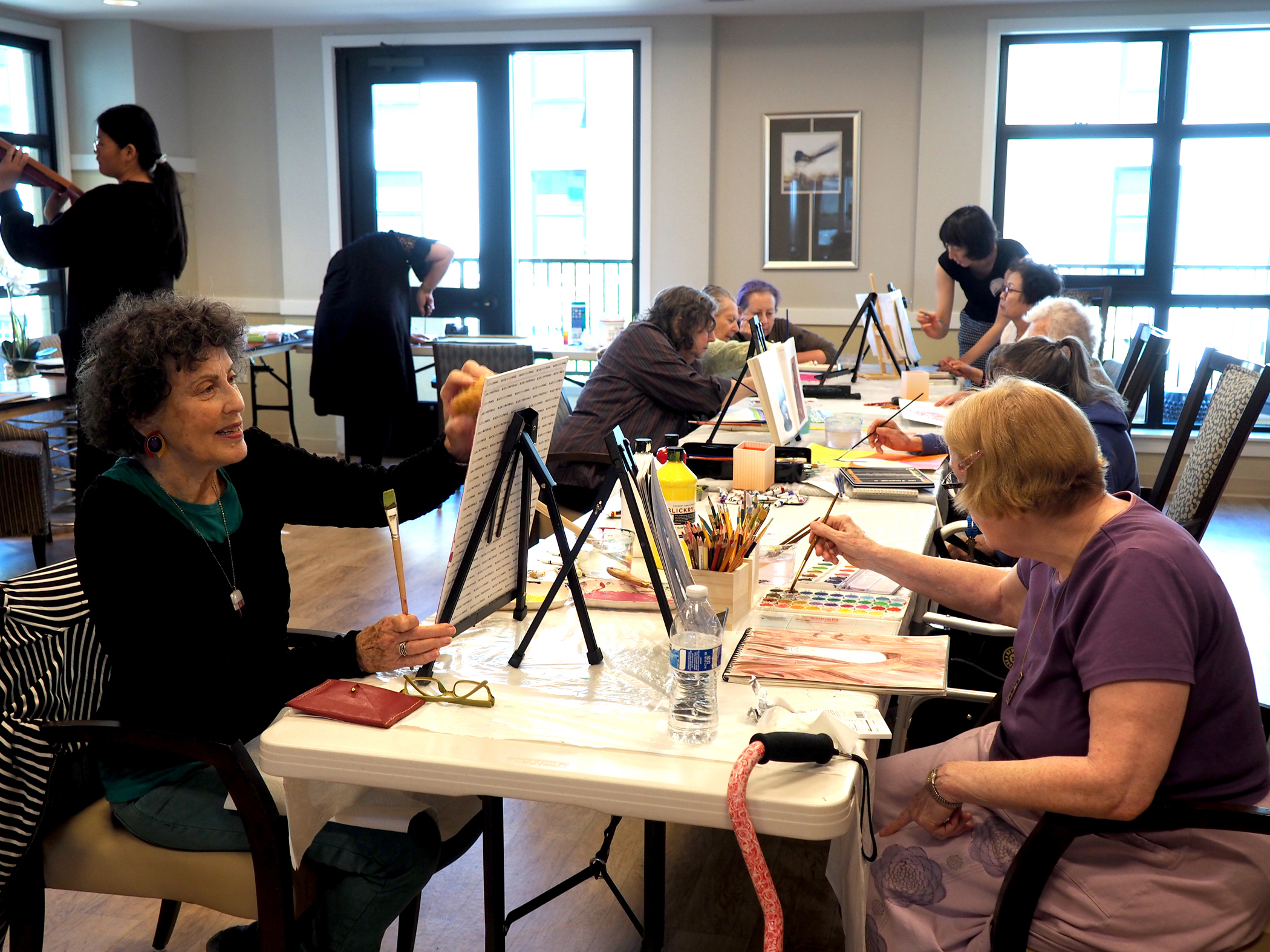 AWE works directly with our partner communities, which include a wide range of senior living communities and centers, to provide 2,000 art classes throughout the Bay Area each year.
Taught by a team of dedicated professional artists, classes meet weekly in person and online. Participants create art, learn about technique, art history, and engage in discussion. Classes are offered in a variety of languages, including English, Russian, Spanish, Cantonese, and Mandarin. The program is sequential and tailored to each artist's skill level and areas of interest.
AWE classes bring people with shared interests together, building real and meaningful community, and giving participants opportunities to express themselves through creativity.
Interested in classes for you or your community?
Online and In Person options available. Contact us at [email protected] for more information about classes for communities. For individuals looking for online classes, please provide your contact info below. We offer free introductory classes for individuals, residential communities, and senior centers.

Saturday Intergenerational Open Studio Online with Darcie O'Brien
Online Interactive Classes

Our experienced professional artists provide instruction and build community through online interactive art classes. Classes are scheduled for 2-hour sessions throughout the week. Art students from beginner to advanced join us to take their creative abilities to the next level with the guidance of an instructor and support from classmates. Students need a computer, tablet, or smart phone for visual and audio access to the interactive classroom platform.
Group/Community rates available. $10-15 per session suggested donation for individuals requested, but not required. Free introductory classes available. Please fill in the form below so we can contact you with more details.
Provide us with your contact info and we will connect with you to give you details and get you signed up!
You can pay for Online Interactive Classes by clicking the Donate button below, $10-15 per session suggested. Major Credit Cards and PayPal accepted: