AWE at SF Women Artists Gallery January 2024. Details coming soon!
AWE at Gallery 190 UCSF Memory and Aging Center Opening event Thu. Jan. 11, 5-6:30p. Show runs Fri. Jan. 5 – Fri. Mar. 29, 2024.
Gallery190, sponsored by the UCSF Memory and Aging Center (MAC), is located in the Sandler Neurosciences Building on the Mission Bay Campus of the University of California, San Francisco (UCSF). The gallery is open weekdays from 9 a.m. to 5 p.m.
POSTPONED:
2023 AWE 31st Annual Exhibit 
Due to an issue with our event venue, we have to postpone our Annual Exhibit Opening Event. We will reschedule the event for a later date.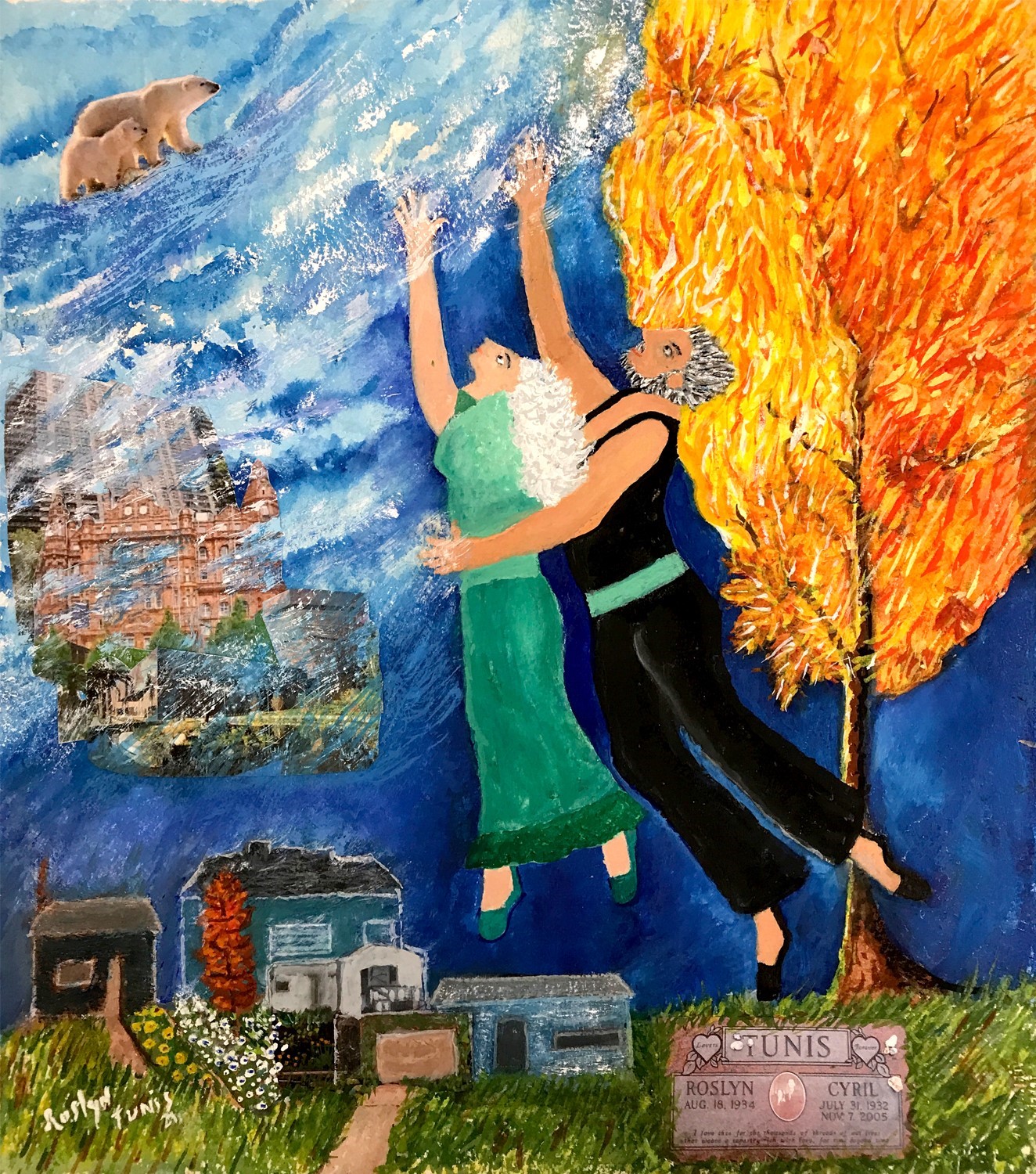 Cover art: "Soaring" by Roslyn Tunis – The Reutlinger Community
AWE at Imago Gallery Exhibit
Opening Event Sat. July 15, 12:30-2:30p
Open to the public second Sundays 1-3p
Imago Gallery in Trinity St. Peter's Episcopal Church
1668 Bush St, San Francisco, CA 94109
This exhibit, hosted by Trinity-St. Peter's, features artworks created by seniors participating in the Art With Elders (AWE) program. The exhibiting artists represent a diverse cross section of older adults from senior living communities located within a mile of the church.
Cover art: "Behind the Flowers" by Connie Manning – Rhoda Goldman Plaza
PAST EVENTS AND EXHIBITS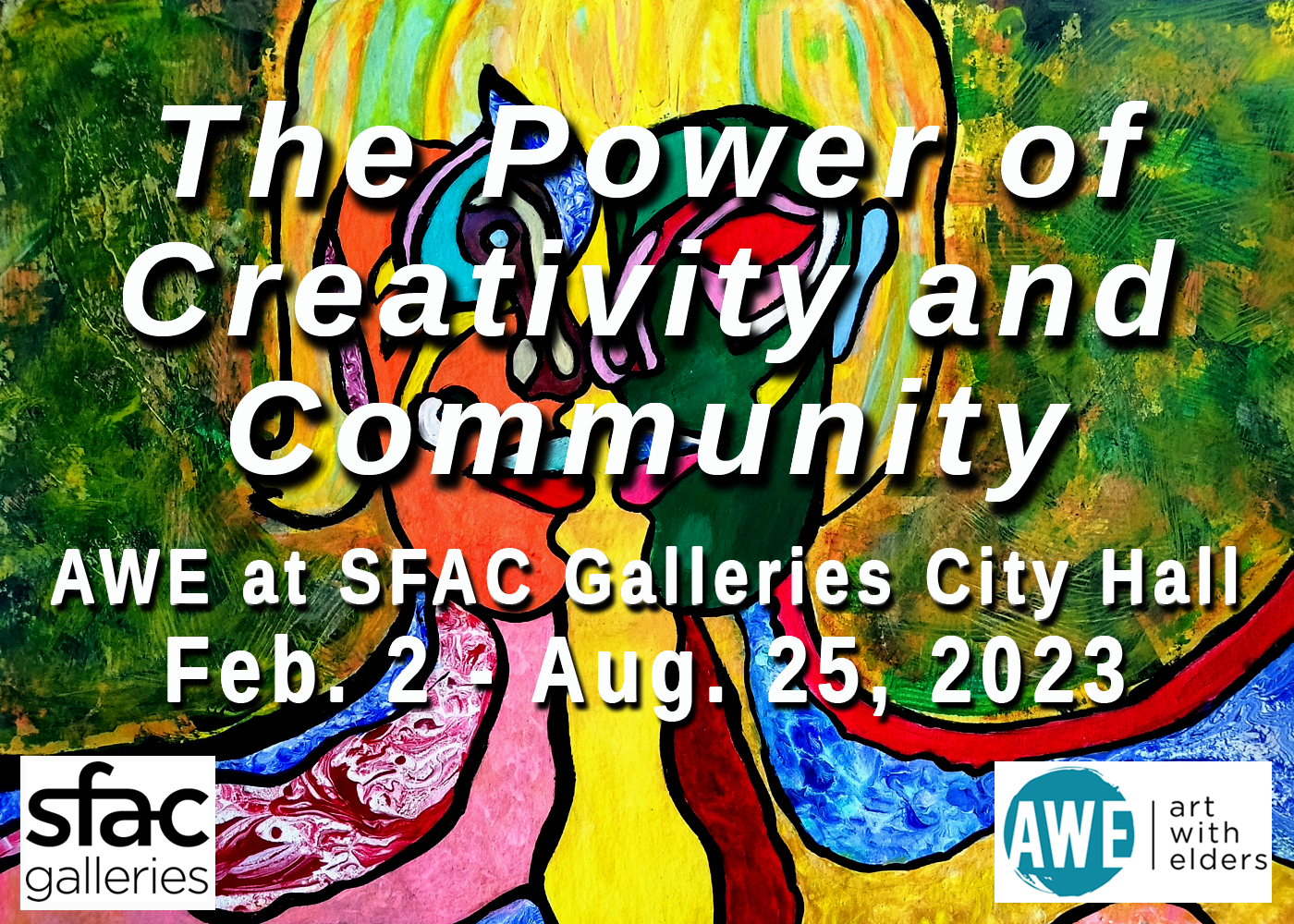 Thu. Feb. 2 – Fri. Aug. 25, 2023
Opening Reception Thu. Feb. 2, 5-7pm (Free and open to the public)
Art With Elders: The Power of Creativity and Community at
SF Arts Commission Galleries at San Francisco City Hall
1 Dr Carlton B Goodlett Pl, San Francisco, CA 94102
North Light Court and Ground Floor
Art With Elders (AWE) in partnership with the San Francisco Arts Commission (SFAC) Art in City Hall program are proud to present The Power of Creativity and Community, an exhibition that showcases over 90 original paintings and drawings made by seniors participating in the AWE program from forty programming sites and community partners located throughout San Francisco and the Bay Area.
The exhibition is organized in four groups: artworks selected for the AWE 30th Annual Exhibit and AWE Over the Years: Works from the AWE Archive, as well as artworks created by artists participating in the AWE Senior Bridge Project: Mental Health and Social Connection and in classes at Laguna Honda Hospital. The Power of Creativity and Community celebrates the many artists who have participated in the program by sharing their incredible artwork and their creative voice. Each work is accompanied with a portrait of the artist and information about their life and practice.
The exhibition will be on display on the Ground Floor and in the North Light Court of San Francisco City Hall and is free and open to the public. Hours: Monday – Friday, 8:30 a.m. – 5:30 p.m.
𝐀𝐃𝐀 𝐀𝐜𝐜𝐞𝐬𝐬𝐢𝐛𝐢𝐥𝐢𝐭𝐲
For wheelchair lift, please use the Grove Street loading dock, where you may take the elevator up to the 1st floor.
𝐂𝐎𝐕𝐈𝐃 𝐒𝐚𝐟𝐞𝐭𝐲
Per current health guidelines, masks are recommended, but are not required in City buildings. Visit
sf.gov/masks
for further mask guidance.
Cover art: "i found you" by Hilda Ibarra – Mission Neighborhood Centers, Inc.
SFDPH Laguna Honda Hospital: Art as Healthcare
Tue. Jul. 11, 12-2p
SFAC Main Gallery
401 Van Ness Ave. Ste. 125, SF, CA 94102

Art With Elders reflects on its 25-year partnership with Laguna Honda Hospital which has consistently celebrated creativity in its care of San Franciscans with skilled nursing care needs.
The program will be a conversation with SFDPH staff and AWE-LHH art program participants.  

RSVP requested, but not required:
https://www.sfartscommission.org/calendar/art-healthcare-art-elders-laguna-honda-hospital
San Francisco Cares: Inclusivity and Accessibility in Older Adults Arts Programming
Tue. May 23, 12-2p; Free and open to the public
SFAC Main Gallery
401 Van Ness Ave. Ste. 125, SF, CA 94102
Arts programming provides participants with a forum for expressing themselves while cultivating a sense of identity and belonging. Our vision is a society in which every older adult engages in the creative arts as part of their healthy and vibrant longevity.
A panel of San Francisco senior service providers will discuss how creative programming impact the lives of older adults and adults with disabilities, including strategies to foster inclusive, accessible environments.
Public Program:
The Role of the Arts in Building Social Connection: The Art With Elders Senior Bridge Project
Sat. Apr. 1, 12-2p
SFAC Main Gallery
401 Van Ness Ave. Ste. 125, SF, CA 94102
Listening to our seniors and hearing their need for social connection.
Art With Elders program participants discuss their experiences moving from isolation to connection by engaging in group creative practice.
In Person Public Exhibit: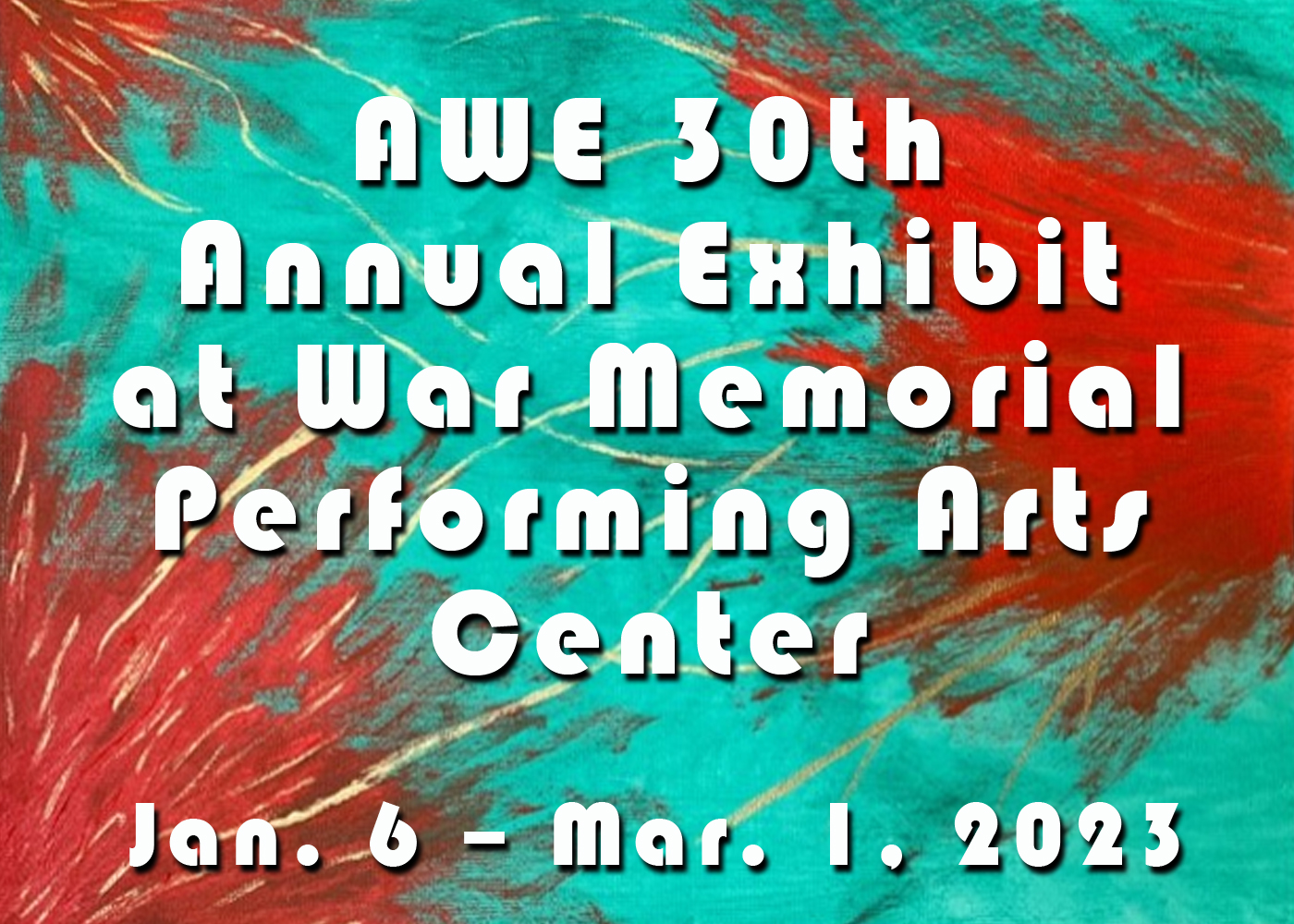 Fri. Jan. 6 – Wed. Mar. 1, 2023
The AWE 30th Annual Exhibit at the
San Francisco War Memorial and Performing Arts Center Lobby
401 Van Ness Avenue, SF, CA 94102
Open 7 days a week, 7a-10p

Past Exhibits and Events: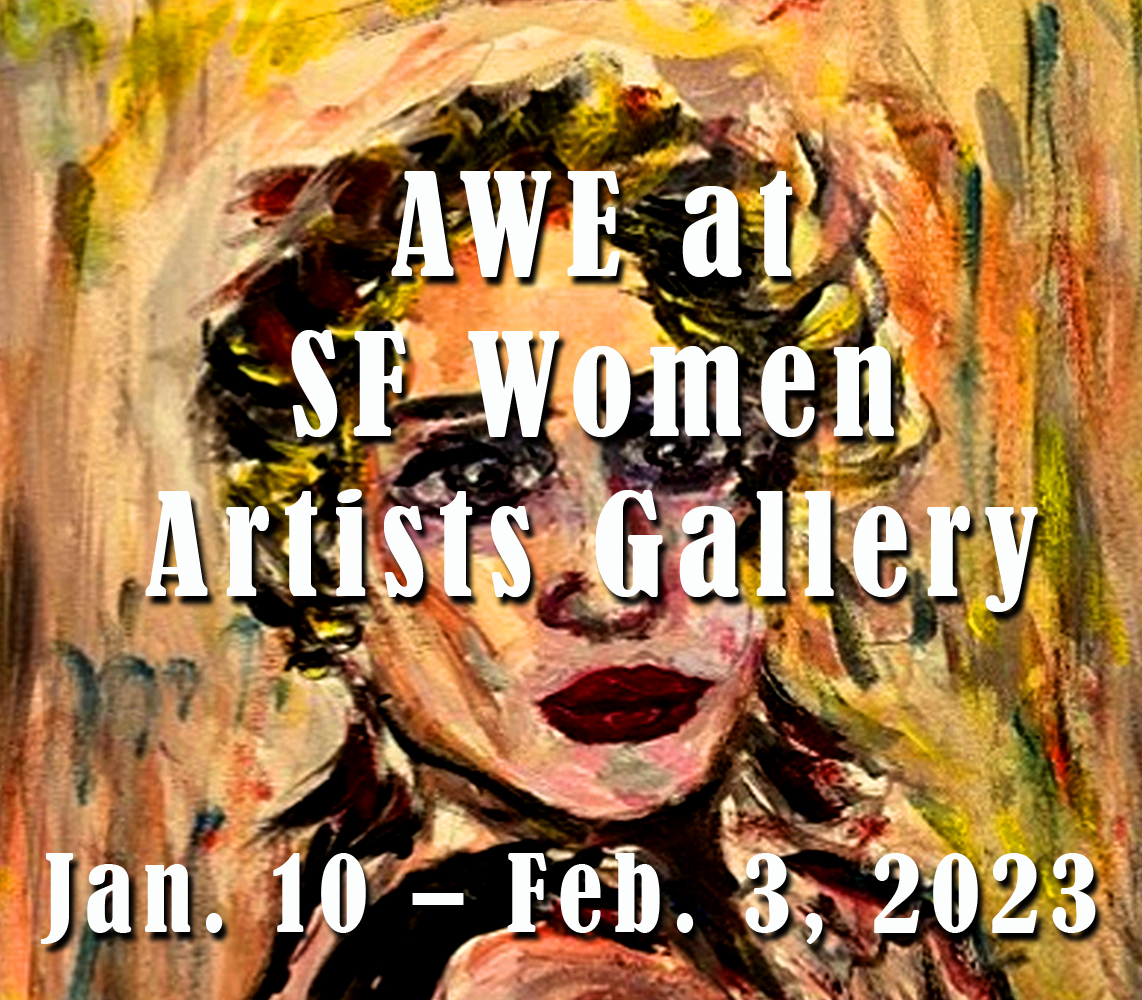 Tue. Jan. 10 – Fri. Feb. 3, 2023
Opening Reception: January 14, Sat., Jan. 14, 2:00- 4:00 pm
The Women of AWE at the
SF Women Artists Gallery
Cover art: "Fashionista" by Ruth Goldberg – Rhoda Goldman Plaza
Cover art: "Burst" by Doris Howard – Heritage on the Marina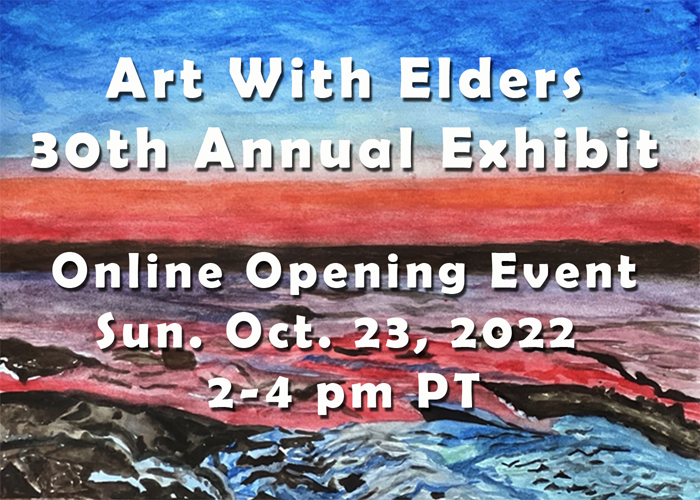 AWE 30th Annual Exhibit Online Opening Event
Sun. Oct. 23, 2022, 2-4 pm PT
Our biggest event of the year! We celebrate the artists of the AWE program.

Cover art: "Sunset" by Jiang, Yi
AWE Table at the Cole Valley Fair featuring an Art Workshop
Date: Sunday Sept. 25, 2022
Time: 10a – 5p
Location: West side of Cole St. at Carl St.
Come down to the Cole Valley neighborhood street fair – enjoy the fall weather, the many local vendors, and the food! Stop by and visit the AWE table and create some art with us!
https://sunsetmercantilesf.com/colevalley/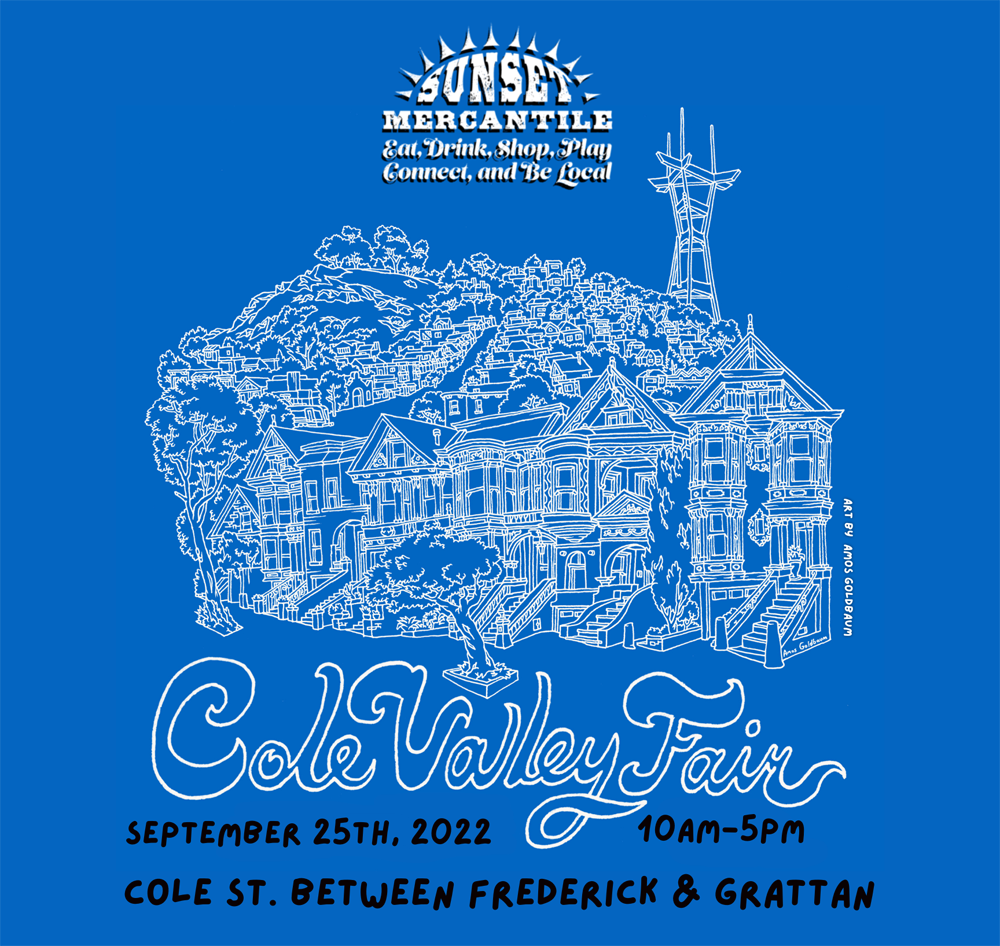 AWE/CAST/Openhouse Summer in the City Community Get-Together
featuring an Art Walk and Art Workshop with Openhouse, DISH, and Mint Mall
Thu. Aug. 18, 1-4pm
44 Mary St. SF, CA
Please join us for a special summer event! Artists from the Art With Elders class at Openhouse will be exhibiting their work at an Art Walk and Art Workshop hosted by the Community Arts Stabilization Trust outdoors in The Parks at 5M at Minna & Mary St. (44 Mary St. SF, CA 94103-2902)

Stop by to check out the beautiful art in the park, bring a pencil or a sketchbook, and get inspired by the surrounding urban oasis!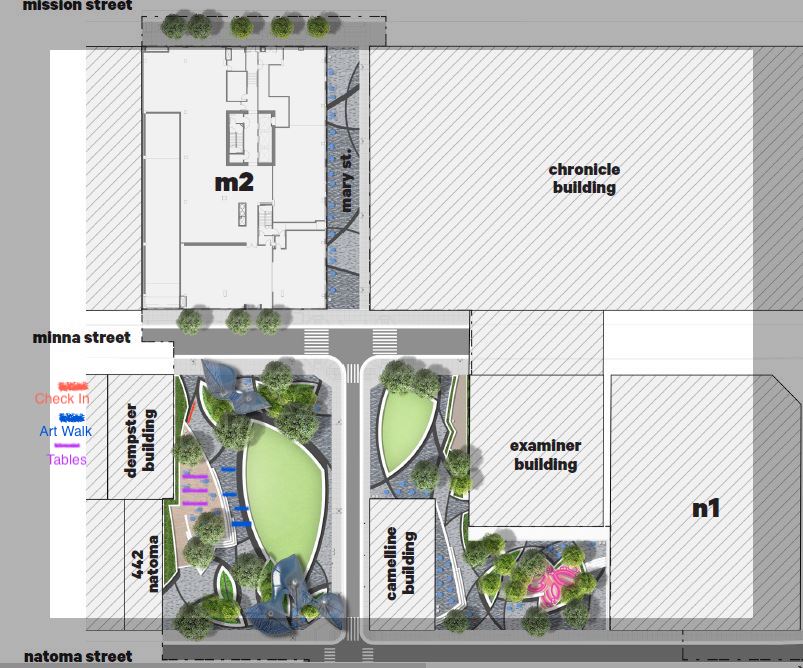 AWE Senior Bridge Project Town Hall Online Meeting
Sun. Aug. 7, 1:30-3:00p PT
We invite all of our Artist Participants, Community Partner Staff, Friends, and Family to join us for an online meeting and art presentation. During this special online gathering of our AWE family, we will showcase a presentation of current artwork from the AWE classes and discuss the AWE Senior Bridge Project. The focus of the Senior Bridge Project is to identify and discuss issues of concern in the lives of our senior artists.
Creative Aging Expo at The Lake Merritt 1800 Madison St. Oakland, CA
In Person Event
Tuesday July 26 – 2-3:30p
Join us for a celebration highlighting creative older adults and the organizations that support them, including the residents of The Lake Merritt! View our gallery, mix and mingle with fellow art enthusiasts, and learn more about resources that are available to nurture your creativity and connect you to a community of like-minded people. Featuring Art with Elders, Front Porch, Zimbabwe Theatre Academy, and Cosmic Elders Theatre Ensemble. You won't want to miss this one!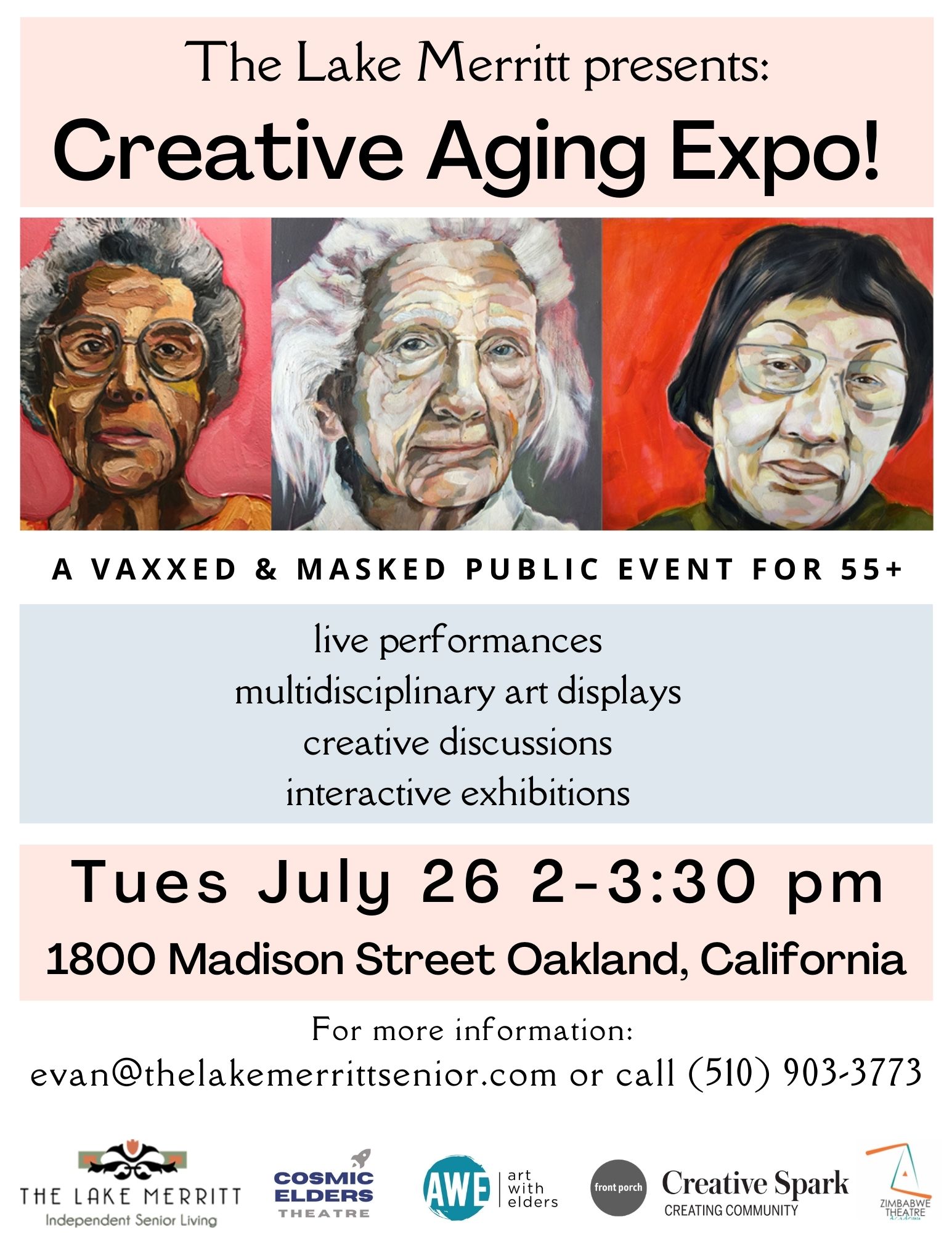 Courageous Creativity
Online Exhibit
February 23, 2022 – December 31, 2022
Art With Elders Celebrates Black History with this special exhibit honoring African American Artists. The exhibit spotlights the creativity of African American artists within the AWE program. Laguna Honda Hospital artists are featured along with participants from several other San Francisco Bay Area communities.
The exhibit can be viewed in our Online Exhibits Gallery.
Work from the exhibit by Laguna Honda residents is also on display on the first floor at Laguna Honda Hospital, but public access to Laguna Honda remains restricted due to precautions related to COVID-19.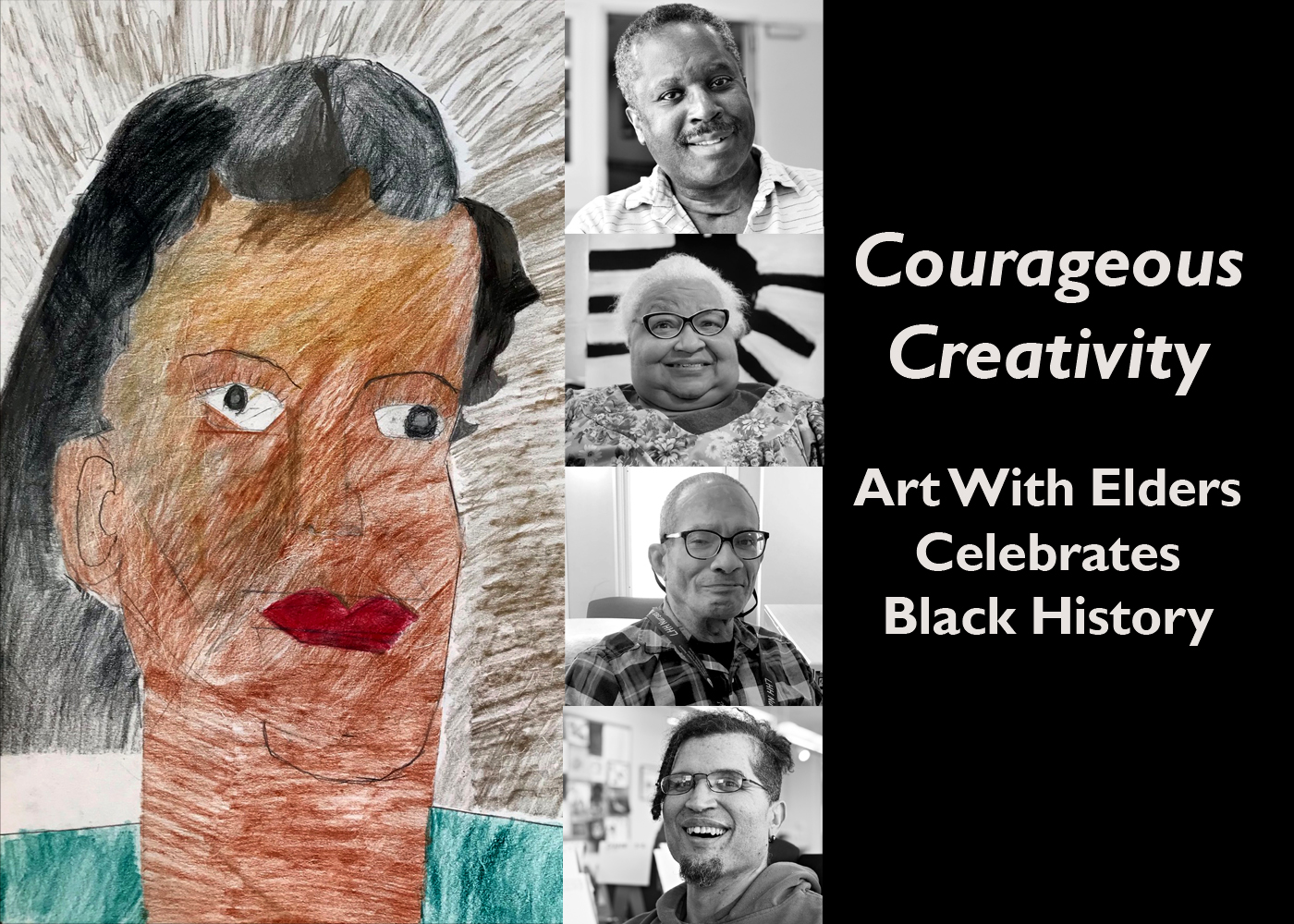 AWE artists of Openhouse at Spike's Coffees and Teas
Tues. Jan. 4 – Mon. Jan. 31, 2022
4117 19th Street, San Francisco, California 94114
M-S 7:30a 5:00p, except Wed. closes at 12:30
A Visual Story Through Self
We are excited to share the artworks of Openhouse artists in 
A Visual Story Through Self
. Openhouse works to center the voices and experiences of LGBTQ+ older adults by providing opportunities to make social connections and build community. These artists encompass the dynamic diversity that enriches San Francisco. Their artworks were made in community art classes with Art With Elders. AWE uses technology and art to bridge the isolating divide of the ever-changing circumstances of the pandemic. This show represents a rich tapestry of varied perspectives woven together through the dynamic language of visual art. These artists' visual stories remind us that connection is an ongoing creative process that results in an ever-evolving community.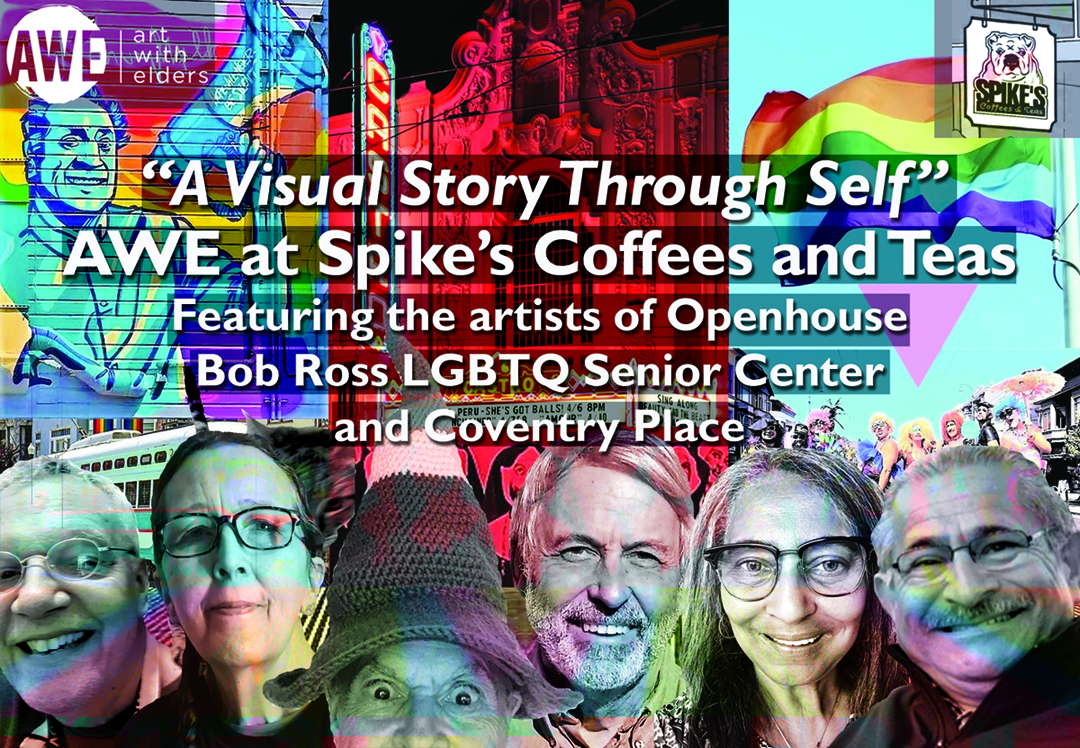 Art With Elders Exhibit at SF Women Artists
Tues. Jan. 11 – Fri. Mar. 4, 2022
Opening Reception – Sat. Jan. 15, 2022 2-4pm
647 Irving Street at 8th Avenue, San Francisco, CA 94122
10:30 – 5:30 Tuesday – Saturday
Celebrating our women artists, featuring AWE participants from Laguna Honda Hospital, The Reutlinger Community, Pacific Heights Care Center, Cypress Golden Gate, Oak Center Towers, Western Park Apartments, On Lok Peralta, UCSF Memory and Aging Center, and more…!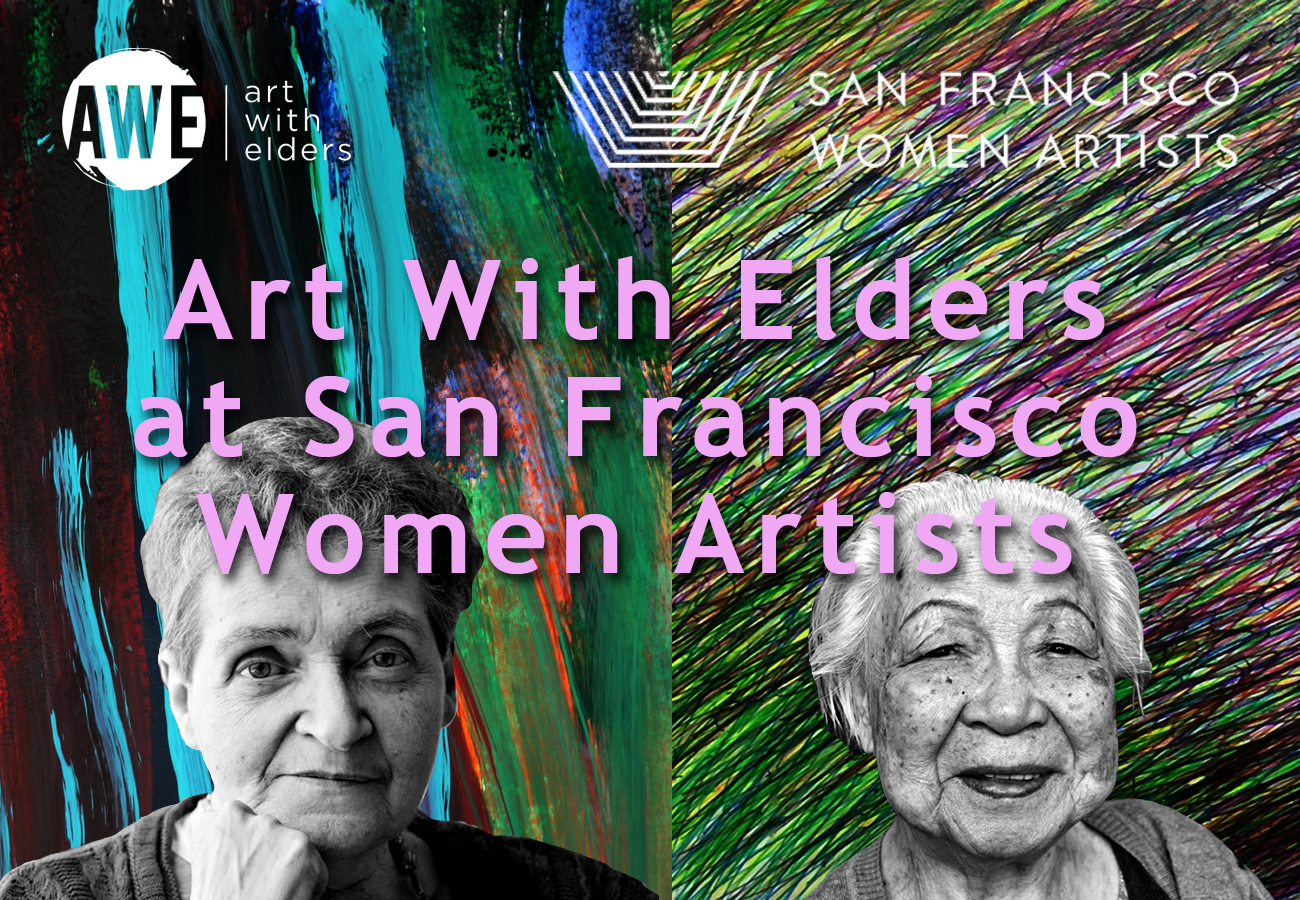 Past Events